Parker Heights Christian CHurch
One church in two locations. Grace Fellowship is located at 1200 S. Wilma in Monahans, and Parker Heights Christian is located at 1414 E. University, Odessa, Texas. We are a family of spirit-filled believers with a heart for outreach to the community, the nation, and to the nations of the world. Our pastors have a heart to equip believers to walk in their destiny. You are free to come and receive, or to join and be a part of the local ministry - or for the adventurous join us in the college outreaches, or outreaches to prisons, or even go with us to other nations.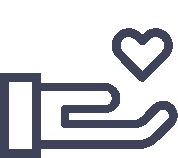 For God, who gives seed to the farmer to plant, and later on good crops to harvest and eat, will give you more and more seed to plant and will make it grow so that you can give away more and more fruit from your harvest.